BCPA Employment Opportunities
The Broward County Property Appraiser's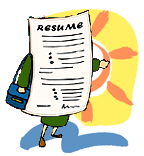 Office values our diverse workforce and actively promotes career advancement and professional development. We offer competitive salaries and an excellent benefits package that includes health & dental coverage, a deferred compensation plan, life insurance, participation in the State of Florida Retirement System, paid holidays and vacations, and more.
Our office is always searching for applicants who can accept change, challenge, and a commitment to our community. We look for those with excellent communication skills, relevant professional experience, and job related skills. Also, basic computer skills -- "computer literacy" in a Microsoft Windows work environment -- are an essential job function of EVERY position in our office. Further, EVERY position in our office helps customers at key points throughout the tax year by taking homestead applications, answering questions, assisting at the call center, etc., as needed.
Applicant résumés or job applications (PDF document) may be submitted to us by doing any one of the following:
Faxed to our Human Resources Division at 954.357.6804;
Emailed to jobs@bcpa.net
Mailed or hand-delivered to:
Broward County Property Appraiser's Office
Attn: Human Resources Div.
115 South Andrews Avenue, Room 111
Fort Lauderdale, Florida 33301
All résumés and applications are kept on file and "active" for one year from the date of receipt. If you are selected for employment, you will be required to undergo a background examination prior to your first day of employment. Most positions are initially filled near the lower end of the listed salary range. Any person requiring an accommodation because of disability to participate in our employment application process must contact our Human Resources Division in advance at 954.357.6910. We are an Equal Opportunity Employer and a drug-free workplace.
Below are descriptions of some of the positions in our office.
---
DEPUTY APPRAISER I:
(One vacancy.)
Department: RESIDENTIAL PROPERTY
Salary Range: $48,306
Note: The following duties are not to be construed as exclusive or all-inclusive; other duties may be required or assigned as necessary.
Nature of Work: Appraise a full range of residential real property for tax assessment purposes using mass appraisal approaches, methods and techniques. Make calculations to determine market value of property. Perform field appraisals and data collection. Respond to inquiries from the public.
Essential Functions & Responsibilities: •Inspect and determine market value for all types of property by utilizing the three approaches to value •Inspect, measure and list physical building characteristics, including quality of workmanship and materials •Accurately record data, sketch and complete building cards for all improvements •Analyze sales and market data •Respond to inquiries from public regarding appraisal assessment and procedures •Establish and maintain effective working relationships with coworkers and the general public
Illustrative Tasks: •Perform detailed inspections of real property, including photographs to gather and document all necessary characteristics to determine value. •Complete building cards and update records to accurately reflect a property's improvements. •Interview owners, building managers, agents and tenants to determine interior improvement data. •Determine changes in improvements due to new construction, demolitions, additions and maintenance permits. •Correctly identify discrepancies between the property's description and actual size. •Analyze sales and properties in preparation of the tax roll. •Explain assessment criteria to property owners and / or their agents. Answer questions related to property values, appraisal techniques and statutory provisions regarding property values. •Perform routine clerical tasks
Knowledge, Skills & Abilities: •General knowledge and understanding of appraisal principles, practices and procedures of real property assessment. •Proficiency with standard office equipment. Should be familiar with and able to utilize personal computer, tablet and standard office software. •Ability to follow direction, make independent decisions, solve problems, and meet production deadlines. •Must possess organizational skills; be self-motivated; capable of working independently with minimum supervision; make accurate mathematical calculations; submit concise records on field inspections; must be able to work in the field and tolerate the extremes of weather conditions common to South Florida. •Must be capable of communicating effectively both verbally and in writing and possess the personality and temperament necessary for working under stress in dealing with the public to provide outstanding customer service.
Minimum Qualifications: •Must possess a high school diploma or the equivalent; Associate or Bachelor degree preferred •Experience in appraisal, real estate, construction or related work preferred; or equivalent combination of education, training and experience that would reasonably be expected to provide the job-specific competencies. •Must possess a valid Class E driver's license, current BCPA approved automobile insurance, and an automobile that is available to perform work duties •Must obtain a CFE designation within two (2) years of employment.
---
The Broward County Property Appraiser's Office complies with all local, state and federal
equal employment opportunity guidelines which prohibit discrimination based upon
race, religion, sex, color, national origin, disability, age, marital status, and sexual orientation.
Veterans' Preference in covered positions will be given to eligible veterans and spouses of veterans.