BCPA Employment Opportunities
The Broward County Property Appraiser's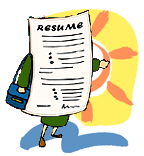 Office values our diverse workforce and actively promotes career advancement and professional development. We offer competitive salaries and an excellent benefits package that includes health & dental coverage, a deferred compensation plan, life insurance, participation in the State of Florida Retirement System, paid holidays and vacations, and more.
Our office is always searching for applicants who can accept change, challenge, and a commitment to our community. We look for those with excellent communication skills, relevant professional experience, and job related skills. Also, basic computer skills -- "computer literacy" in a Microsoft Windows work environment -- are an essential job function of EVERY position in our office. Further, EVERY position in our office helps customers at key points throughout the tax year by taking homestead applications, answering questions, assisting at the call center, etc., as needed.
Job applications (PDF document) may be submitted to us by doing any one of the following:
Faxed to our Human Resources Division at 954.357.6804;
Emailed to jobs@bcpa.net
Mailed or hand-delivered to:
Broward County Property Appraiser's Office
Attn: Human Resources Div.
115 South Andrews Avenue, Room 111
Fort Lauderdale, Florida 33301
All applications are kept on file and "active" for one year from the date of receipt. If you are selected for employment, you will be required to undergo a background examination prior to your first day of employment. Most positions are initially filled near the lower end of the listed salary range. Any person requiring an accommodation because of disability to participate in our employment application process must contact our Human Resources Division in advance at 954.357.6910. We are an Equal Opportunity Employer and a drug-free workplace.
Below are descriptions of some of the positions in our office.
---
DEPUTY APPRAISER I:
(One vacancy.)
Department: RESIDENTIAL PROPERTY
Salary Range: $48,306
Note: The following duties are not to be construed as exclusive or all-inclusive; other duties may be required or assigned as necessary.
Nature of Work: Fieldwork in the appraisal of residential real property. Work involves driving and walking long distances in all types of South Florida weather. The following duties are not to be construed as exclusive or all-inclusive. Other duties may be required or assigned as necessary: assembles necessary records and field data. Measures residential properties. Reads blueprints, operates personal computer, measuring tape, compass, roller measuring device, engineer's/architect's scale, calculator and camera.
Essential Functions & Responsibilities: •Inspect and appraise all categories of real property to determine value. •Inspect properties for the purpose of gathering land and building characteristics data including quality of workmanship and materials. •Note property and its amenities in relation to surrounding properties. •Measure improvements, verify and record land and building characteristics. •Draw scale plans of buildings using current office software. •Accurately record data on field record forms. •Analyze sales. •Respond to inquiries from the public regarding appraisal assessment procedures. •Establish and maintain effective working relationships with county officials, employees and the general public. •Maintain regular, predictable and punctual attendance during regularly scheduled work hours at assigned worksite. •Meet travel requirements of the position. •Perform the physical requirements of the position; work within the established working conditions of the position.
Illustrative Tasks: Performs appraisals on various real properties, such as new construction and land parcels; collects field data including photographs. Prepares worksheets, evaluates and determines market values and researches and correlates cost and market data to determine assessments. Establishes files for new appraisals and enters data/information into computer program. Collects and prepares data for the Value Adjustment Board; attends meetings to defend appraisals as required. Provides customer service in the office and the field; answers questions and provides general information and explanations regarding property appraisals. Performs field inspections on properties to determine changes/additions to physical property and/or to determine changes in use of property and field checks vacant land. Prepares data for use in preparing tax bills. Performs routine clerical tasks such as sketching, filing, faxing, telephoning or photocopying, attends staff and other professional meetings to exchange information.
Knowledge, Skills & Abilities: Knowledge of real property appraisal methods. Ability to make accurate mathematical calculations. Ability to prepare and submit concise records on field inspections. Ability to perform field assignments with a minimum of supervision in various locations.
Physical Demands: The physical demands described herein are representative of those that must be met by an employee to successfully perform the essential functions. Physical activities required are finger dexterity necessary to operate equipment used in the position, talking, seeing and hearing. Other physical requirements include walking, sitting, balancing, climbing, kneeling, bending, stooping, crouching, extensive reaching, pushing/pulling, unassisted lifting and/or carrying of lightweight equipment, and adequate vision and manual dexterity required to make drawings and sketches. Travel to various work sites throughout the county is required. Work under stress and pressure conditions possibly due to weather and deadlines.
Minimum Qualifications: High School Diploma or equivalent; appraisal or equivalent experience necessary. Computer literacy, excellent public relations skills and the ability to make presentations. Must possess a valid Class E Driver's License and current BCPA– approved automobile insurance, CFE designation from IAAO required within two (2) years of employment, at the expense of Broward County Property Appraiser's Office. Successful completion of interim evaluation period required and a minimum of 90 days employment with BCPA.
General Information: Work location: Office of the Broward County Property Appraiser Reporting Requirements: Supervisor, Manager, Director of Real Property, and Property Appraiser
---
The Broward County Property Appraiser's Office complies with all local, state and federal
equal employment opportunity guidelines which prohibit discrimination based upon
race, religion, sex, color, national origin, disability, age, marital status, and sexual orientation.
Veterans' Preference in covered positions will be given to eligible veterans and spouses of veterans.