BCPA Employment Opportunities
The Broward County Property Appraiser's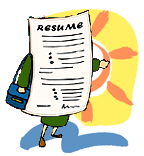 Office values our diverse workforce and actively promotes career advancement and professional development. We offer competitive salaries and an excellent benefits package that includes health & dental coverage, a deferred compensation plan, life insurance, participation in the State of Florida Retirement System, paid holidays and vacations, and more.
Our office is always searching for applicants who can accept change, challenge, and a commitment to our community. We look for those with excellent communication skills, relevant professional experience, and job related skills. Also, basic computer skills -- "computer literacy" in a Microsoft Windows work environment -- are an essential job function of EVERY position in our office. Further, EVERY position in our office helps customers at key points throughout the tax year by taking homestead applications, answering questions, assisting at the call center, etc., as needed.
Job applications (PDF document) may be submitted to us by doing any one of the following:
Faxed to our Human Resources Division at 954.357.6804;
Emailed to jobs@bcpa.net
Mailed or hand-delivered to:
Broward County Property Appraiser's Office
Attn: Human Resources Div.
115 South Andrews Avenue, Room 111
Fort Lauderdale, Florida 33301
All applications are kept on file and "active" for one year from the date of receipt. If you are selected for employment, you will be required to undergo a background examination prior to your first day of employment. Most positions are initially filled near the lower end of the listed salary range. Any person requiring an accommodation because of disability to participate in our employment application process must contact our Human Resources Division in advance at 954.357.6910. We are an Equal Opportunity Employer and a drug-free workplace.
Currently available positions, if any, are reflected below.
---
APPLICATION DEVELOPER:
(One vacancy.)
Department: Technology
Job Specifications: Full product lifecycle development including design, code, testing, and release Creating database schemas that represent and support business processes Good experience with Oracle and/ or MS SQL server development Should have hands on experience in developing PL/SQL and/ or T-SQL statements writing very complex queries and optimization of already written once IDEs: Visual Studio .NET, SQL Studio, Toad Programming language: C#, VB.NET, and VBA programming to support Excel Platforms: Windows. Web Technologies: IIS, ASP, ASP.NET, REST, XML, JavaScript, jQuery, Bootstrap, HTML5, CSS3, and Angular Experience as an android developer is an advantage Good experience with Oracle and/ or MS SQL server development Experience in developing PL/SQL and/ or T-SQL
Salary Range: $60,000 – 80,000 annually *
*Base salary is subject to adjustments based upon candidate's qualifications and experience
Note: The following duties are not to be construed as exclusive or all-inclusive; other duties may be required or assigned as necessary.
Nature of Work: Responsible for technical design, development and support of internal applications. The Application Developer analyzes designs, estimates, codes, tests, and implements changes to applications and their interfaces. Additionally, the Application Developer investigates issues, answers queries, and creates reports relating to those systems/interfaces.
Essential Functions & Responsibilities: All client/server applications will operate with 99.5% up-time during normal business hours.
All application changes will be completed in a reasonable timeframe; allowing for variance based on the complexity of the particular project. These project deadlines will be determined by either the Supervisor, Manager or Director of Technology.
Illustrative Tasks: Development, configuration, and maintenance of applications including: planning, debugging, designing, coding, testing, rollout, and project team support.
Various technical activities including: software and hardware architecture design, maintenance, and integration.
Security design, implementation, and administration.
Data modeling, database administration support; software architecture engineering; methodology, and implementation.
Documentation of all work product.
Knowledge, Skills & Abilities: Experience setting and maintaining web sites.
Able to read and code various programming languages.
Able to communicate, both verbally and in writing, with technical and non-technical personnel.
Excellent organizational and problem solving skills a plus. Very strong debugging/problem analysis capabilities required.
Strong in designing automated configuration management and deployment processes.
Strong understanding and working knowledge of application performance tuning.
Working knowledge of the Real Estate property relating to the Tax Office land records.
Working knowledge of the layout of county townships and subdivisions.
Ability to accurately read, compare and interpret property records and maps.
Ability to implement and troubleshoot programming changes and modifications.
Minimum Qualifications: Must have a Bachelor's degree in computer science (or equivalent) with 5 plus years of work experience.
Minimum three years of development experience in Oracle and/or MS SQL server.
Minimum three years of application development in Visual Studio.
Knowledge in creating database schemas that represent and support business processes.
Hands on experience in developing PL/SQL and/or T-SQL statements, writing complex queries, and optimizing preexisting queries.
Hands on experience with REST and AngularJS (and beyond).
Ability to work with C#, VB.NET, ASP, JavaScript, and VBA programming languages.
General Information: Office Policies and Expectations/BCPA Employee Handbook
Work location: Office of the Broward County Property Appraiser
Reporting Requirements: Supervisor IT, Manager IT, Director IT, Assistant Property Appraiser and Property Appraiser
---
The Broward County Property Appraiser's Office complies with all local, state and federal
equal employment opportunity guidelines which prohibit discrimination based upon
race, religion, sex, color, national origin, disability, age, marital status, and sexual orientation.
Veterans' Preference in covered positions will be given to eligible veterans and spouses of veterans.