BCPA Employment Opportunities
The Broward County Property Appraiser's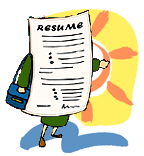 Office values our diverse workforce and actively promotes career advancement and professional development. We offer competitive salaries and an excellent benefits package that includes health & dental coverage, a deferred compensation plan, life insurance, participation in the State of Florida Retirement System, paid holidays and vacations, and more.
Our office is always searching for applicants who can accept change, challenge, and a commitment to our community. We look for those with excellent communication skills, relevant professional experience, and job related skills. Also, basic computer skills -- "computer literacy" in a Microsoft Windows work environment -- are an essential job function of EVERY position in our office. Further, EVERY position in our office helps customers at key points throughout the tax year by taking homestead applications, answering questions, assisting at the call center, etc., as needed.
Job applications (PDF document) may be submitted to us by doing any one of the following:
Faxed to our Human Resources Division at 954.357.6804;
Emailed to jobs@bcpa.net
Mailed or hand-delivered to:
Broward County Property Appraiser's Office
Attn: Human Resources Div.
115 South Andrews Avenue, Room 111
Fort Lauderdale, Florida 33301
All applications are kept on file and "active" for one year from the date of receipt. If you are selected for employment, you will be required to undergo a background examination prior to your first day of employment. Most positions are initially filled near the lower end of the listed salary range. Any person requiring an accommodation because of disability to participate in our employment application process must contact our Human Resources Division in advance at 954.357.6910. We are an Equal Opportunity Employer and a drug-free workplace.
Currently available positions, if any, are reflected below.
---
APPEALS SPECIALIST:
(Two vacancies.)
Department: COMMERCIAL
Salary Range: $50,000 *
*Base salary is subject to adjustments based upon candidateís qualifications and experience
Note: The following duties are not to be construed as exclusive or all-inclusive; other duties may be required or assigned as necessary.
Nature of Work: This is a full time position responsible for the preparation and defense of property assessments. The primary goal of work is to defend property valuations presented before the Value Adjustment Board. This position is responsible for researching, preparing and defending cases before the VAB. This position performs duties related to applying appraisal theories and techniques to property assessments for valuation purposes. The following duties are not to be construed as exclusive or all-inclusive. Other duties may be required or assigned as necessary.
Essential Functions & Responsibilities: *Represents the Property Appraiser in the administrative petition process before the VAB. *Prepares data for presentation to the taxpayer, taxpayerís representative and/or the VAB. *Researches and defends data in defense of assessment petitions. *Utilizes a variety of mathematical and statistical appraisal models including: income, cost and sales comparison approach to arrive at value. *Compiles and utilizes market information such as rental and cap rates in determining value. *Meets with property owners to discuss issues related to property valuation and petitions. *Applies statistical analysis and appraisal skills to cost data in order to specify models of market behavior. *Applies advanced statistical analysis to sales and income data to calibrate each of the models of market behavior to reflect current market conditions. *Assists taxpayers with issues through the use of maps, sales analysis and automated data. *Operates and utilizes personal computers in the creation and/or editing of statistical data prepared with spreadsheets, word processing and specialty software. *Prepares and generate a variety of reports. *Performs other duties as assigned.
Illustrative Tasks: *Prepares evidence for defense of assigned property assessments before the VAB. *Attend VAB hearings in defense of property assessments. *Compiles and utilizes market information in determining values. *Perform valuation and analysis of individual properties using the cost, market and income approach. *Perform extensive research and compiles data for VAB hearings, produces required documents and review cases for possible settlements. *Explains assessment criteria to property owners and/or their agents, answers inquiries relative to property values, appraisal techniques and statutory provisions regarding property assessment. *Assembles evidence packages with all appropriate documentation for assessment defense. Uploads information and assures notification of petitioner. *Tracks VAB hearing decisions and attorney reviews for proper response. *Create resolves, withdrawals and Property Adjustment Control cards (PAC). *Perform routine clerical tasks such as data entry, faxing, scanning, responding to email and phone messages. *Attends staff meetings to exchange information.
Knowledge, Skills & Abilities: *Ability to effectively interpret and negotiate financial documents. *Ability to interpret and explain property appraisal methods and the provisions relating to statutes. *Knowledge of appraisal methodology including, but not limited to: cost, market and income approach to value. Knowledge of statutes, ordinances, principles, practices, methods, techniques, tools and equipment used in real property appraisals and valuations. *Ability to understand legal descriptions, deeds, mortgage documents, contracts and closing statements pertaining to the purchase and sale of real estate and related documents used for property appraisal purposes. *Considerable knowledge of public relations principles and practices. *Possess customer service skills, with an ability to work independently or with others in a team environment. *Willingness to cross-train in divisions within the department. *Ability to establish and maintain effective relationships with taxpayers and the general public. *Knowledge of federal, state and local laws related to property assessments. *Ability to exercise independent judgment and make decisions consistent with office policies, practices and procedures.
Physical Demands: The work is performed in an office and field setting. The physical demands described are representative of those which must be met by an employee to successfully perform the essential functions: stooping, kneeling, crouching, crawling,reaching, standing, walking, pushing, pulling, lifting, grasping, talking, hearing and repetitive motion. The employee may occasionally be required to lift up to 20 pounds. Visual acuity requirements include: color, depth perception and field vision. The employee may be subject to adverse environmental conditions.
Minimum Qualifications: *High School Diploma or equivalent; minimum (1) year of experience in appraisal or a related field; or an equivalent combination of relevant training and experience. A Bachelorís Degree from an accredited college or university preferred. *Must successfully complete the CFE designation course work within two years from date of hire. *Must possess a valid Class E driverís license and current BCPA approved automobile insurance; along with maintaining a safe driving record. *Proficient in Microsoft Office. *Excellent public relations and communication skills.
General Information: The listed job specifications should not be construed, as a comprehensive listing of all activities, duties or responsibilities required of the employee. Duties are subject to change at any time as the needs of the employer and requirements of the job change. Office Policies and Expectations: Employee Handbook Work Location: Office of the Broward County Property Appraiser Reporting Requirements: Coordinator, Supervisor, Manager, Director of Commercial Department, and Property Appraiser FLSA Status: Non-exempt
---
The Broward County Property Appraiser's Office complies with all local, state and federal
equal employment opportunity guidelines which prohibit discrimination based upon
race, religion, sex, color, national origin, disability, age, marital status, and sexual orientation.
Veterans' Preference in covered positions will be given to eligible veterans and spouses of veterans.