BCPA Employment Opportunities
The Broward County Property Appraiser's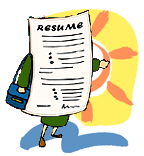 Office values our diverse workforce and actively promotes career advancement and professional development. We offer competitive salaries and an excellent benefits package that includes health & dental coverage, a deferred compensation plan, life insurance, participation in the State of Florida Retirement System, paid holidays and vacations, and more.
Our office is always searching for applicants who can accept change, challenge, and a commitment to our community. We look for those with excellent communication skills, relevant professional experience, and job related skills. Also, basic computer skills -- "computer literacy" in a Microsoft Windows work environment -- are an essential job function of EVERY position in our office. Further, EVERY position in our office helps customers at key points throughout the tax year by taking homestead applications, answering questions, assisting at the call center, etc., as needed.
Job applications (PDF document) may be submitted to us by doing any one of the following:
Faxed to our Human Resources Division at 954.357.6804;
Emailed to jobs@bcpa.net
Mailed or hand-delivered to:
Broward County Property Appraiser's Office
Attn: Human Resources Div.
115 South Andrews Avenue, Room 111
Fort Lauderdale, Florida 33301
All applications are kept on file and "active" for one year from the date of receipt. If you are selected for employment, you will be required to undergo a background examination prior to your first day of employment. Most positions are initially filled near the lower end of the listed salary range. Any person requiring an accommodation because of disability to participate in our employment application process must contact our Human Resources Division in advance at 954.357.6910. We are an Equal Opportunity Employer and a drug-free workplace.
Currently available positions, if any, are reflected below.
---
DATA ENTRY SPECIALIST I:
(One vacancy.)
Department: Finance, Budget & Tax Roll Management
Salary Range: $33,990 *
*Base salary is subject to adjustments based upon candidate's qualifications and experience
Note: The following duties are not to be construed as exclusive or all-inclusive; other duties may be required or assigned as necessary.
Nature of Work: This is a data entry and clerical position, which involves moderately complex work methods and problems and requires data entry skills. Although the emphasis of the work is on data entry, employees are also responsible for the performance of a wide variety of tasks, which require the application of independent judgment and clerical knowledge. Work may include the operation of other standard office machines for which no previous training is required. Until the more difficult phases of a job are learned an employee works under relatively close supervision, but thereafter detailed instructions are received only when change in procedures are made. Work is reviewed by a Data Entry Specialist III/trainer, Coordinator, and/or Supervisor through observation of operations, periodic audits of work performed, and by advice and assistance on unusual or difficult problems.
Essential Functions & Responsibilities: •Processes deeds and probate documents •Researches returned mail •Reviews and makes needed changes from audit reports •Processes address and exemption changes
Illustrative Tasks: •Performs data entry including researching, verifying, and correcting information entered into a database. •Posts title transfers to assessment roll; reads and processes legal descriptions on deeds and other instruments for verification purposes; researches title problems and discrepancies on instruments such as deeds or probate documents. •Assists public by telephone, e-mail, and in person with deed/title, mapping/legal description, and exemption questions. •Interacts with title companies, attorneys, and other industry professionals to determine instrument intent. •Assists other departments with legal descriptions; reports significant transactions to appropriate department. •Processes documents requiring various procedural knowledge specific to area of assignment; reviews documents for sufficiency, obtains necessary signatures and routes appropriately, maintaining follow-up; provides information to other divisions and the public, applying significant knowledge of departmental rules, regulations and procedures to interpretations made. •Sorts and files material alphabetically, numerically, and by other predetermined department categories. •Researches and updates address information utilizing reports, various websites, and information obtained from title companies, attorneys, and property owners. •Performs other related work as required.
Knowledge, Skills & Abilities: •Knowledge of simple data processing and transmission principles utilized in computerized information systems. •Knowledge of business English, spelling and mathematics. •Ability to understand and follow oral and written instructions. •Ability to read and decipher data on source documents to be entered. •Ability to work with considerable independence. •Ability to learn assigned clerical tasks readily and to adhere to prescribed routine. •Ability to deal effectively with the public, staff of other county offices, and co-workers. •Skillful in the operation of standard office equipment; telephone, personal computer, calculator, copy machine, microfiche reader/printer, and fax machine.
Physical Demands: The work is performed in a standard office setting with prolonged periods of sitting and some standing, bending, stooping, squatting, and/or reaching. Specific vision abilities required by this job include attention to a computer monitor for approximately 90% of the work day.
Minimum Qualifications: High school diploma or GED. One year of data entry experience is required. Title experience preferred.
General Information: Office Policies and Expectations/Employee Handbook Work location: Office of the Broward County Property Appraiser Reporting Requirements: Coordinator, Supervisor, Manager, Director of Finance, Budget & Tax Roll, Chief of Staff, and Property Appraiser
---
The Broward County Property Appraiser's Office complies with all local, state and federal
equal employment opportunity guidelines which prohibit discrimination based upon
race, religion, sex, color, national origin, disability, age, marital status, and sexual orientation.
Veterans' Preference in covered positions will be given to eligible veterans and spouses of veterans.